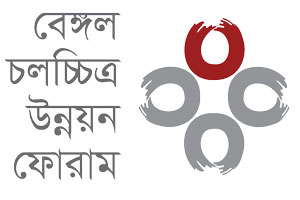 Bengal Films & Documentaries Programme
Bengal Cinema Development Forum
Bengal Film Development Forum was launched in 2013. Under this Forum, the Nobeen Chalachittra Nirmata Prakalpa (Young Film-makers Project) intends to encourage promising filmmakers and directors to make their first or second full length feature or documentary movies.
The Forum has organised workshops and seminars to improve the quality of screenplays, develop technical knowledge and skills with the aim to benefit the film industry as a whole. In its first phase, BCDF has chosen three scripts from several submitted from all across Bangladesh.
Selection was made by jury board comprising of eminent film and literary personalities. After a six-month long practical digital film-making workshop, BCDF financed and produced the selected feature films.
Garden of Memories
Directed by Humaira Bilkis
Documentary Feature | Digital
Humaira Bilkis' debut feature-length documentary Garden of Memories is due for its world premiere in Europe, in 2018. Three parallel lives are intertwined into a story of freedom, servitude and ambition. As chieftain Padmoluv Bunarjee waits for death, haunted by memories of his British colonial masters the young chieftain Sojoy Yadav is serving in a tea plantation—unhappy, but diligent at work. School drop-out Chandan Bauri fights to escape the cycle of poverty and exploitation.
Three of these characters reflect each other and seem to be one, set against the backdrop of a tea garden where every plant is a mute witness to the unspoken. The aimless ranting by the old chieftain Padmaluv, the strict work flow of Sojoy and Chandan's escapades paint a grand narrative that continuously moves between lust for life and a death wish.
Nona Pani
Directed by Sayeda Neegar Banu
Feature Film | 4K Digital | 140 min
Director Syeda Neegar Banu worked with renowned cinematographer Nehal Qurashi and sound engineer Iqbal Ahsanul Kabir Joel. Noona Pani (Near to Life) is a story about the voiceless.
The film follows the development of a few rural but universal characters who are directly affected by the impact of climate change, trauma, migration and dislocation. They live, but have no command of their own destiny.
Romba, Doshpai and Krishna are from the small village of Botkhali, near the Sundarbans, the mangrove forest of Bangladesh. Their lives are intertwined; they share the village, loneliness, desperation and a fervent desire to fight for their dignity.
Ismailer Ma
Directed by Ratan Paul
Feature film | Digital 4K | 130 min
Ratan Paul is a National Award winning Sound Engineer with a diploma in Film Sound Engineering from the FTII (Film & Television Institute of India). Ismailer Ma (Ismail's Mother) is his debut feature film.
The film is set in the weaving community of the Tangail village. Anwara, a weaver and mother of three, is shocked to see her life unravel when her husband, Abbas, leaves her to marry a garment owner's daughter.
A dedicated member of her community, Anwara does not give up but gathers strength to take control of the business, a challenging feat in a patriarchal society. She evolves her shop together with her eldest son Ismail. As Ismail grows older he starts to venture out to the city and it appears that he starts following in his father's footsteps. The audience will grow to love Anwara's strength, curiousity and vulnerability in the face of the challenges of modern day life.